The Raspberry Pi camera modules have been around for quite a while but the latest model is of real interest to an astronomer because it not only allows interchangeable lenses but also will do long exposures, making it suitable as as astronomy camera.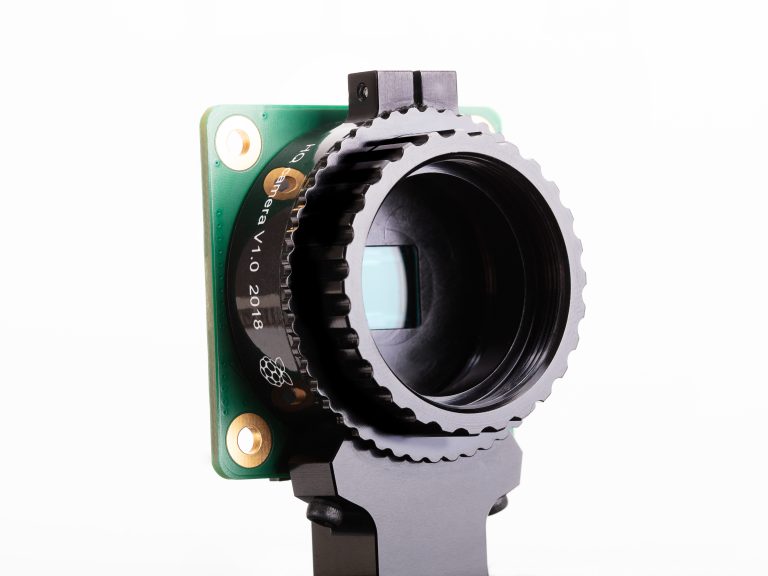 My first project with the Rasperry Pi HQ camera will be an allsky camera that's extremely portable and easy to set up, just plug it into any USB plug (like one in your car, or a battery pack intended to recharge phones with) and it'll run hopefully all night, with a wireless user interface.
Currently I have the camera set up with a 2.1mm lens that I got with my ZWO ASI224MC camera that I use with my current allsky camera and a Raspberry Pi 4 that I have set up on my bench. However I've gotten a Raspberry Pi Zero that will provide a much smaller, cooler footprint.
For a case, I'm using a fake security camera body with the guts removed – the $18 cost was much less than getting a waterproof dome and case. I'll have to 3D print a base since the one that came with the fake camera had a battery compartment and lots of holes in it that would be a problem with an outside camera. My 3D printed base will allow the Pi Zero to be mounted inside and the PiHQ camera to sit high in the dome with a black plate around it to minimize reflections.
Hopefully this design will work well so I can make a few of them inexpensively to sell to local amatuers to form a meteor surveillance group!
Stay tuned!