After years of wondering the best way to create mirror blanks in the 20″ and up class using kilns etc. turns out all you have to do is hang out on the Facebook Amateur Telescope Making group and be shameless about offering to buy someone's glass they might be tempted to sell – I managed to acquire this military surplus 24″ x 2″ thick piece of (probably!) Pyrex for $400US plus shipping, probably totalling $550US or $715CDN. Considering 24″ mirrors sell for between $7,800 and $16,000 depending on substrate and quality, with complete scopes going for more than $13,000 (to well, much much more!), I have a chance to make a massive telescope for a fraction of that cost.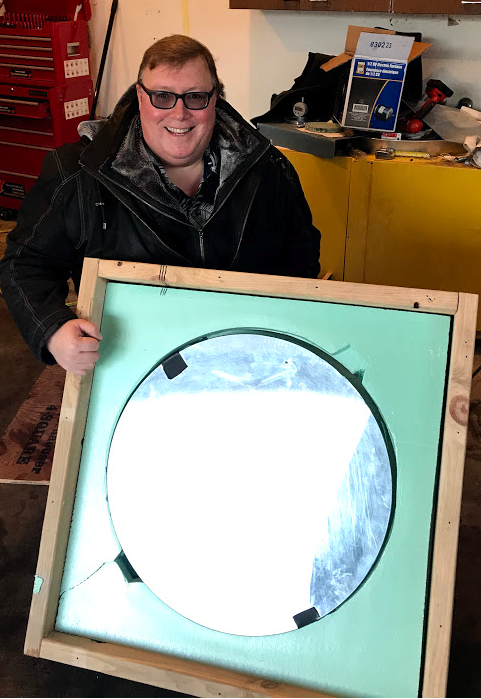 The blank is currently F2 (!) which is rather short focus, and elliptical to boot. The plan currently is to regrind to F3.3 and use the scope initially as a dedicated Electronically Assisted Astronomy platform. The design I'm favoring is much like this Hubble Optics UL24 (image modified to resemble the final result) so stay tuned and I'll post designs as I work them up in Fusion 360.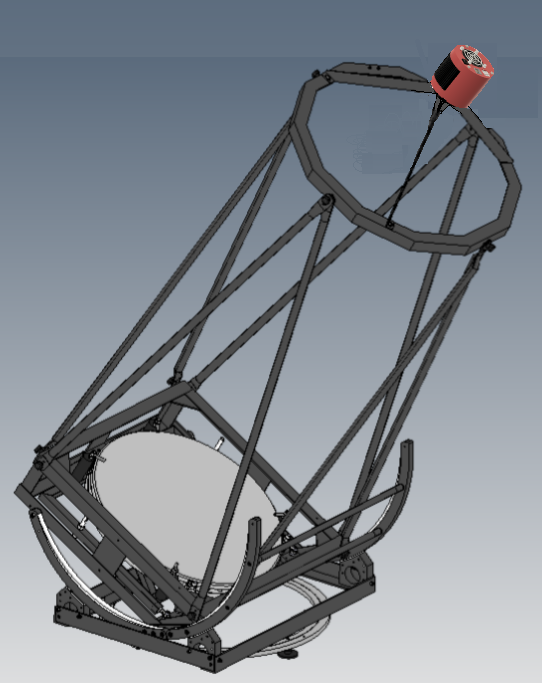 Once the scope is up and running I can fabricate a large secondary mirror and a secondary assembly so the scope can be used as a more traditional visual scope.